CARE INSTRUCTIONS FOR INFANT SQUIRRELS
SQUIRREL TALES
A MANUAL OF INFANT CARE FOR BEGINNERS
The contents of Squirreltales have been reviewed and endorsed by respected, trained, and experienced rehabilitators across the country.
By Sarah Rowe
Columbus Squirrel Rescue, Columbus, Georgia, USA
Georgia Wildlife Rehabilitator's License #9730
To find a rehabilitator in your area, go to https://www.squirrel-rehab.org/connections
Babies Raised on Scalded Milk Compared with Babies
Raised on Esbilac Powder/Heavy Whipping Cream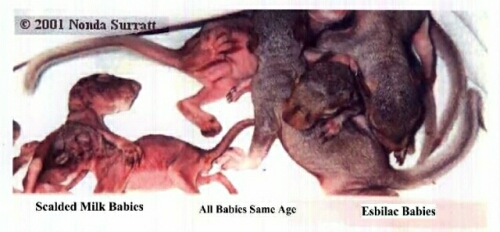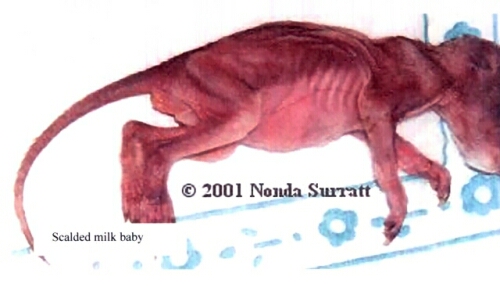 All of the babies in the above photos are the same age.
The younger a squirrel is when it is started on poor formulas,
the more severe will be the effects.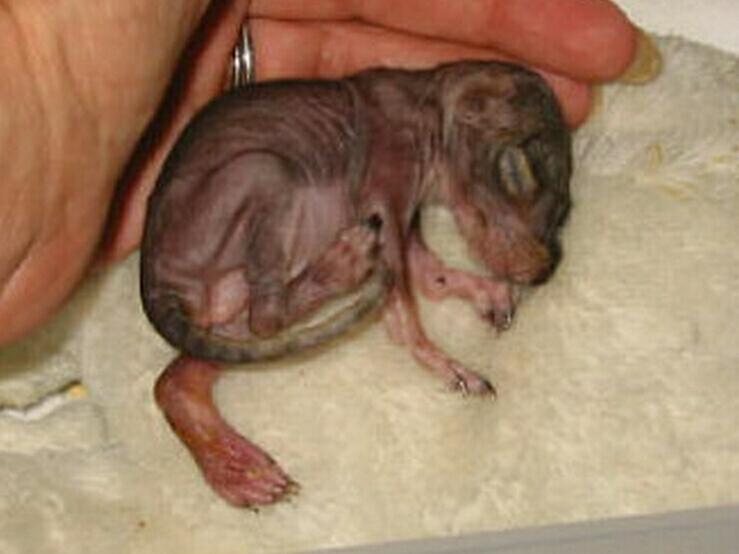 5-week-old baby fed evaporated milk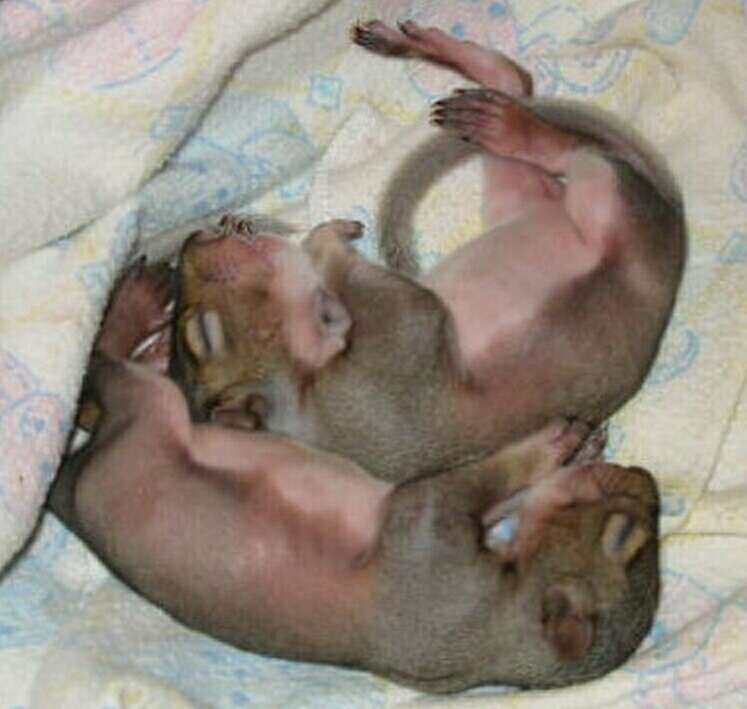 3-1/2-week-old babies fed Esbilac Powder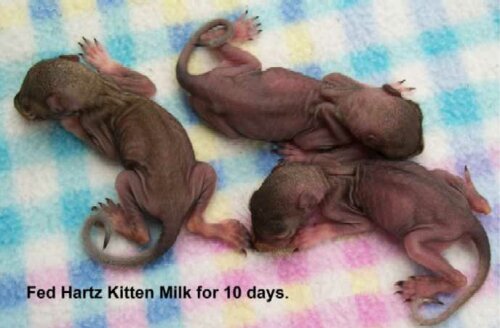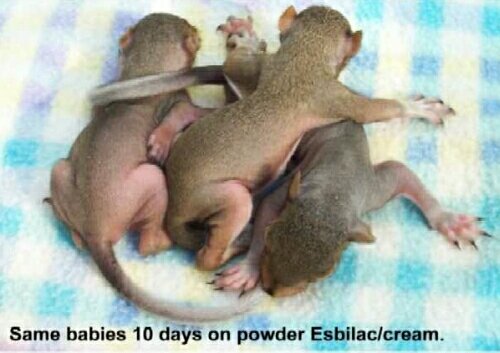 Copyright © 1991-2022 Sarah Rowe - Permission given to copy if distribution is free.